YEAH. So you guys, we had an EXTREMELY EPIC CONVERSATION on the AIM chat. Well we TRIED to get this posted to the comm, to share with ALL YOU SEXY MFS WHO ARE COOL ENOUGH TO LOVE SAILOR MOON (the best show ever made) because we knew you'd enjoy it more than BONES LOVES CRYSTAL DECANTERS. But it was rejected! SO WE SPENT THE REST OF THE NIGHT MAKING MACROS AND AWFUL SHOOPS AND GIFS TO PROVE OUR AWESOME POINT!



(lyrics by arxev, gification by cory1313)


Sailor Moon: Kirk


(koboot did this!)


(gj manyuscapegoat)
I love how the eyes and hair totally MATCH! SO PRITTY

Tuxedo Mask: Gaila (that Orion Chick)

(by mizufae in about 30 seconds)
Because you KNOW she'd be up for throwing roses from her armpits.

Mercury: Spock
It's ONLY LOGICAL.

(koboot is epic)
Yeah I think we all agree that that image is worth a repost SANS SHOOPING:


HAY WHAT ABOUT SOME DARK MERCURY Y/Y

(weLU manyuscapegoat)

Mars: Bones


(thx koboot)


(BEWD CEO did this XDXD)

Jupiter: Scotty

(by mizufae)
LOVES BOOZECAKE!

Venus: Sulu

(by mizufae who agonized for ten minutes over the best attack phrase)
THE SOLDIER OF LOVE!

Chibi-Usa: Chekov

(by mizufae who <3s chekov and doesn't really think he's a brat)
SO DAMN CUTE, ONLY KIRK AND GAILA COULD HAVE BIRTHED HIM.

Saturn: Uhura
CHEKOV/CHIBIUSA'S BFF,


also a SRS BAMF.


bonus! dangly earring twins!

Pluto: Spock!Prime

(all three by mizufae who spent too damn long on this)
Because he's the GUARDIAN OF TIME!

Beryl: Nero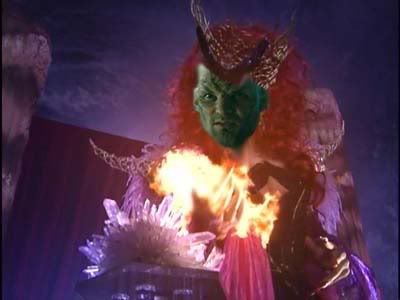 (myselftheliar has a fever, her dreams look like THIS)


(manyuscapegoat made this one which is just EPIC)

Luna: Amanda (Spock's Mommy)
Artemis: George Kirk

(thx alessandra_lee!)
BECOME CATS AND GIVE BIRTH TO:
Diana: WHO IS A TRIBBLE.



Queen Serenity: Pike
PUTS ALL THIS SHIT IN MOTION.


(pssh cory made me choke on ricecakes)

PLUS
Uranus: Chapel
Neptune: Rand

(mizufae <3s femmslash)
It's OBVIOUS that they're NOT COUSINS.

OMFG, HOW COULD WE FORGET, SPECIAL GUEST STAR
ChibichibiUsa: Keenser!


(:O @ BEWD CEO)

TEH HORRORS:


(omg mizufae did this shit sry!)

TOTALLY AMAZING:



SAILOR KIRK KEEPS HIS PIMP HAND STRONG:


(both hotass shoops by manyuscapegoat!)

DO YOU HAVE A PROBLEM WITH THIS? WELL:


(koboot strikes again!)

WAIT IT IS A PINTO BONUS (you can thank pssh cory for this)



Moar Tuxedo Quinto in the comments!

\o/\o/
\o/\o/
(thanks blowdry!)

So hey everybody, this is my DELURKING POST! You guys make me love fandom again!

edits: btw, we keep making new things and adding them, so, reclick for maximum lols!
ETA: guys it's been awesome I'm going to sleep now. Since original posting I swear we've doubled the content, GOOD JOB! For further sweetness please read the comments.