Supanova
over the weekend to meet with a certain handsome Karl Urban.
I'm also a cosplayer, so it was with great
dorkiness
glee I went to have my photo taken with a 'Doctor' dressed as a Doctor.
(
Code blue and red?
Collapse
)
So like many Melbournians, I attended
Yesterday I went to the Comicon here in Toronto with the express intention of meeting the MFing Gorn and Barbara Luna, AKA, Marlena the Captain's Woman. Good news everybody, Mission Accomplished!! I was shaking while standing in line waiting to talk to them because I was so nervous, but they were both very nice. On the drive home I just kept bouncing and squeeing in my seat from excitement.
(
Pics or it didn"t happen!
Collapse
)
All Hail the Glorious Terran Empire, I humbly come bearing gifts for our most high Overlords. Accept these photos as a sign of my fidelity to our glorious empire.
Current Mood:

bouncy
Because someone in my office building, they are a
possibly not so
secret trekkie, guys! This was on their door:
Guess what it said?
(
Vulcan Greeting Below the Cut!
Collapse
)
Since the christmas hats are still up on the comm banner, I hope I can slip this related post in at the 11th hour, yes?
Current Mood:

jubilant

Current Music:

Michael Buble
IT TURNED INTO REAL-LIFE OMEGLE, YOU GUYS.
(
Close-up and transcript!
Collapse
)
This all happened over the course of like, two weeks. So I'd check it every once in a while and OMG, new nerdiness appeared several times!
Conclusion: I begin college every morning by walking down my hall
giggling my face off
maturely and adult-like.
EDIT: I love all you people from New Jersey. Trust me. I do. More than you can possibly fathom. I'm basically from there myself.
So, my dorm RA put up a sheet in our hall saying, "What are your winter break plans?" We all wrote ours like the obedient residents we are. After a few weeks of staring at the same writing while walking by, I decided to get a little nerdy and write something Trek, just for kicks.
OH HAY GUYS HAAAAAYYYYYY
Well, I'll admit it, I'm sort of a noob around here. I'VE PRETTY MUCH FALLEN IN LOVE WITH THIS COMM AND ALL YOU GQMF'S.
I'm not even sure if this is at all important to you guys, but I just wanted to show you all how far ontd_st has gotten. To the pretty, breezy blue shores of Hawaii, OF COURSE!!
HAWAII HAS BEEN TAGGED GODDAMN
Yes. It right there-carved into the damn shores of Hawaii. My friends, this comm has now gone "where no man has gone before."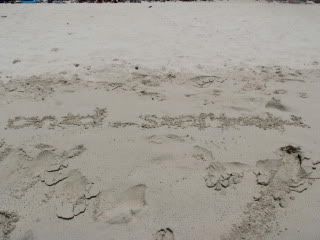 SO HERE'S TO ALL OF YOU MY FELLOW PARTY PEOPLE AND GQMF'S. ALHOA AND MAHALO FOR SOME KICK ASS GIF'S, PARTIES, BBs AND STORIES AND A BUNCH OF OTHER AWESOME SHIT.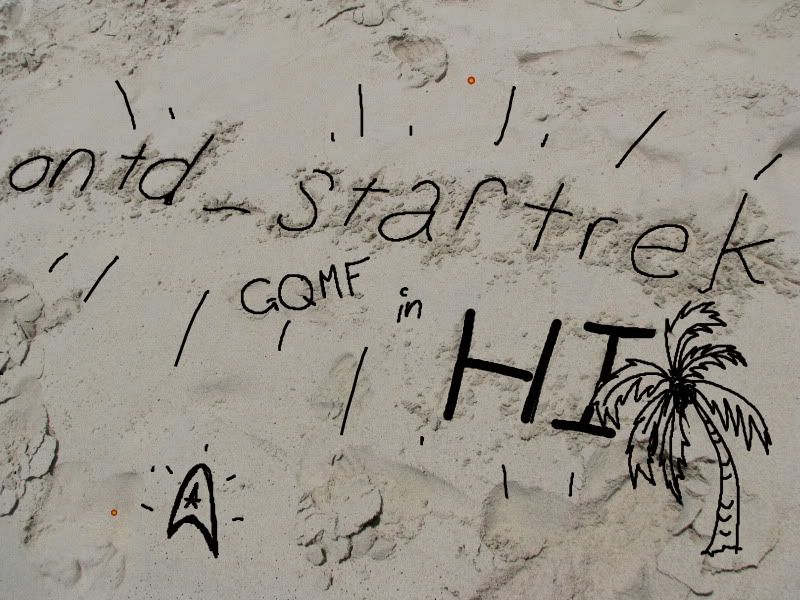 SOMEBODY PUT SOME LENSFLARES ON THAT THERE SAND or SOMETHING

Lovey-dovey McCoy thanks you for your time.
Current Location:

HI

Current Mood:

accomplished

Current Music:

Chains - School of Seven Balls
I bring you, scanned last night, the OFFICIAL GROUP PHOTO of the Sydney Supanova GQMF Meetup, with the very very GQ Karl Urban! The very lovely
xxlitlebirdyxx
posted her own photo, and sadly isn't in this one; those of us who were left at the end of the day sort of scrambled to get this one together, and my thanks to all of them.
From left to right, top row:
heythatscool
,
mishka_jayne
, KAAAAAAAARL URRRRRRRBAAAAAN,
jk_rockin
Middle row:
rotae
and
pixie_pan
Kneeling:
cookiedough
and
bentley
There were a number of lovely ladies cosplaying who couldn't make it- the fact that we got it at all was pretty astonishing, to be honest- and they should drop their names in the comments like
ryokophoenix
,
fahye
and
maggiebloome
did. Big ups to those GQMF ladies, who missed the photo to WIN COSPLAY AWARDS FUCK YEAH! Best runner-up for
maggiebloome
as Delirium and Best Skit for
ryokophoenix
,
fahye
and the other Avatar ladies, what what.
Hopefully the vid of the first Q&A will be up soon; it's pretty epic.
Now I leave you with a little greeting from me,
heythatscool
,
mishka_jayne
and
bentley
:
Reposted to avoid HUUUUUUGE photo!
IN CONCLUSION: THIS POST NEEDS MORE LENSFLARE.
GOOD DAY TO YOU, LADIES AND GQMFS
Current Mood:

bouncy

Current Music:

Party Hard- Andrew W.K.
ontd_startrek
. Bitch yes. I was like "H-hey, are you guys on LJ?"
Them - "YES WE ARE." Following that was an epic squee fest. THEN I SHOWED THEM.... (WAIT. Here's a picture of the awesome GQs). (I need to find out who everyone is *headdesk*)
THIS.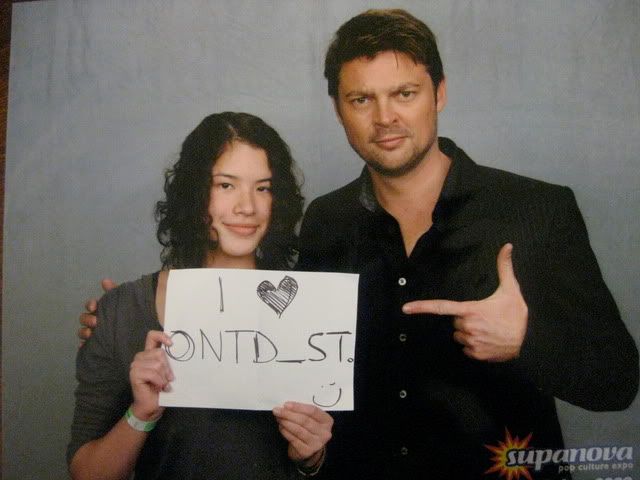 Sorry for raping the picture with my face. LOL.
IT'S MOTHERFUCKING KARL URBAN MFS. I'm just going to spam you guys with pics now. K?
(
HERE. 8D
Collapse
)
Eeek, *runs off to school* I"ll edit this later XD
Hey. So. Here's some HQ photos. =P Just the ones when he's wearing the sunnies. XD
ONE HEREEEEE.
ANOTHER HERE.
LAST ONE! ♥
- Anywhooooo, OMG. I found some GQMFs from