HAPPY VALENTINE'S DAY, BBs!

HAPPY FRIENDSHIP DAY, VD, V-DAY, VALENTINES DAY, SINGLES AWARENESS DAY, OR WHATEVER YOU CALL IT. JUST HAVE A HAPPY DAY.

I HOPE KUPID HAS SENT YOU A VALENTINE. I KNOW HE SENT ME A WHOLE BUNCH OF AWESOMETACULAR GQMFs.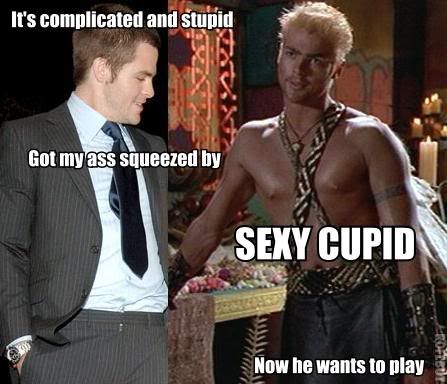 YOU KNOW YOU WANT TO SING ALONG TO THE BEST LOVE SONG MASH-UP EVER.


THE GROUP LIVEBLOG FOR ST XI STARTS AT 3 PM EST, 3 HOURS AFTER THE PARTY STARTS!