March 1st, 2010
Milk and Bookies Storytime Celebration
in LA over the weekend. The philanthropic project, which encourages childhood readership, has been gaining momentum in recent years and is clearly a favorite event for Heroes stars and JJ entourage.
(
JJ along with Damon Lindelof and Grunny + BB!Grunny and vintage ZQ photos
Collapse
)
This is such a sweet project and I'm not just saying that because I worked at a library for 4 years! Here's my favorite blurb about the event.
(
One for the Books
Collapse
)
This picture is so suspect. what did Damon say to JJ to get him to make that face? "Hey, JJ! I have the perfect idea! Let's make the next Trek film a musical! 8D"?
Captions/macros, plz.
Sources
1
,
2
,
3
A handful of members of Team JJ attended the
MEET-UP PLANNING
This is the weekly post where members can plan meetups for movies, conventions, and misc events.
Just specify the city/country you're in and link to a post in your personal journal where your neighbors can plan the meetup with you. or else check out the list of communities dedicated to these meet-ups
(
under here
Collapse
)
RECAP
For those of you who were able to document your meetups, please post your pics and recaps here, or better yet link to a post in your own LJ so that the comment pages here don't break the internet.
Last week the GQMFs over at
gqmf_pacificnw
rocked it out at the Experience Music Project and Science Fiction Museum in downtown Seattle
.
Even if you didn't take any pictures, please feel free to recount the awesomeness of meeting with other GQMF's, any funny conversations or accidental meeting of other Star Trek
geeks
fans. lol
Do it!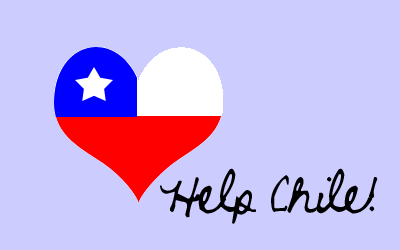 this link go to unisef
(
Chile need us
Collapse
)
I KNOW YOU ALL ARE GREAT I ASK FOR HELP IF YOU KNOW WHERE I CAN ASK FOR MORE PLEASE POINT ME OUT WHEN I KNOW MORE EXPEDITE PLACES FOR HELP I WILL CONTACT YOU!
ETA there is a new comm
http://community.livejournal.com/help_chile/
and i made a fund page in unisef
http://inside.unicefusa.org/site/TR/Events/PersFundraisingWrapper?pg=fund&fr_id=1090&pxfid=16390&JServSessionIdr004=71mlyqit82.app240a
Death toll in Chile quake reaches 723, towns disappear!, we have no airport, a lot of hospitals destroyed!
MARCH 1, 2010 - Michael Giacchino wins the 2009 Score of the Year award from the International Film Music Critics Association for his inventive and nostalgic score for the Disney Pixar film, UP, which also wins Best Original Score for an Animated Feature. Giacchino receives a total of four awards, including Composer of the Year, in part for also writing the Best Original Score to a Fantasy/Science Fiction Feature winner for the JJ Abrams STAR TREK reboot.
(
List of winners
Collapse
)