April 5th, 2010
The 29-year-old Star Trek stud was dressed quite formally, pairing his gray pinstriped suit with brown shoes.
On Good Friday, Chris was seen on a date night out with Ryan Seacrest and Jesse McCartney's ex-girlfriend, aspiring actress Jasmine Waltz, at Guys & Dolls nightclub in Beverly Hills.
Work it BB Fine!
(
Read more...
Collapse
)
Chris Pine and a mystery male wear matching tweed newsboy caps and Wayfarer sunglasses as they attend mass during Easter Sunday (April 4) in Los Angeles.
interview with Revolver
, the lead singer commented that they are influenced by none other than
Klingons.
Quote for those who don't want to read the article:
The opening riff on "Mountains of Might" is inspired by
Star Trek
, the song when the Bird of Prey from when the Klingons come flying in, with the disguise…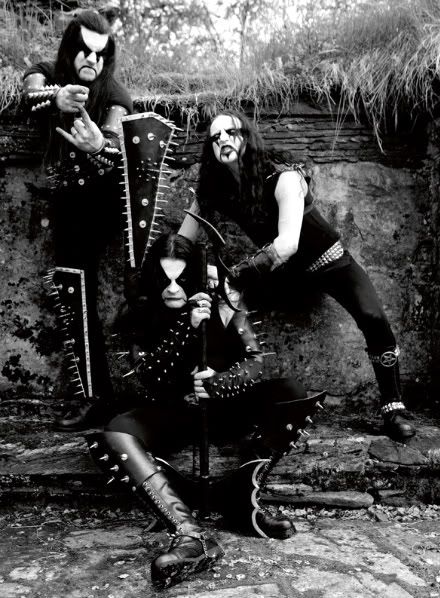 I think it's obvious about some other Klingon influences as well... yowza that armor. Immortal are definitely mighty warriors who shall be forever hallowed in Sto- Vo-Kor. I mean if anyone is interested, just
listen to what's on their myspace
. You know that General Martok himself would be rocking the hell out.
Also since I am an attention whore: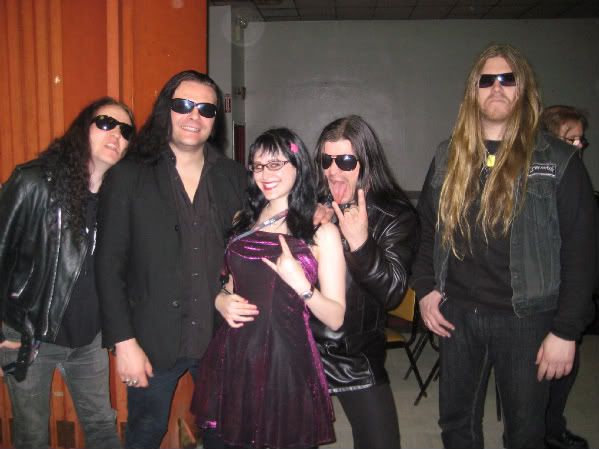 Look at these mighty warriors. You know they could wield a bat'leth like nobody's business.
Someone ought to photoshop them into Klingons, come on!
And to open up some discussion: What are your favorite bands that remind you of and/or may be influenced by the mighty Klingon Empire?
Ok so maybe this is stretching, but I saw one of my favorite bands ever last week, Immortal, and in an
Current Mood:

amused
MEET-UP PLANNING
This is the weekly post where members can plan meetups for movies, conventions, and misc events.
Just specify the city/country you're in and link to a post in your personal journal where your neighbors can plan the meetup with you. or else check out the list of communities dedicated to these meet-ups
(
under here
Collapse
)

RECAP
For those of you who were able to document your meetups, please post your pics and recaps here, or better yet link to a post in your own LJ so that the comment pages here don't break the internet.
Even if you didn't take any pictures, please feel free to recount the awesomeness of meeting with other GQMF's, any funny conversations or accidental meeting of other Star Trek
geeks
fans. lol
Do it!



Looks like another masterpiece for Mister Pine~
I have no idea if this is in line to be posted but I figured I would submit it just in case it's not?
Current Music:

Life is Like a Boat by Rie Fu
greetings from Japan. Yeah Anton's been hanging around Tokyo for a bit. New movie and all :-)

Anton Yelchin- from Terminator to Tokyo

TOKYO —
Being in two of the biggest blockbusters of 2009 must be overwhelming for a young actor, but Anton Yelchin, 21, takes it all in his stride. "They didn't really change my life too much," he says referring to last summer's "Star Trek" (in which he played Mr Chekhov) and his portrayal of mankind's future hope Kyle Reese in "Terminator 4: Salvation."
"I just think of them as two more movies," says Yelchin, sitting down for a chat in a studio in Tokyo's Daikanyama. "I was happy that they were back to back and the characters couldn't have been more different. Yeah, there were a lot of perks about being in a blockbuster. You get a bigger pay check and get to travel around the world on promotion tours."
(
article continues under the cut.
Collapse
)

Source
53 years from now Terrans and Vulcans and Vulcans will meet, bringing world peace, an end to poverty, and sunshine and rainbows and unicorns for everyone. So blast some Steppenwolf on your jukebox, eat some cheese pierogies, and name your firstborn child Zefram (okay, maybe not the last one.)
Video Footage of this historic day in the Mirror Universe:
Star Trek First Contact Spiegeluniversum - MyVideo
http://www.myvideo.de/watch/2003553/Star_Trek_First_Contact_Spiegeluniversum
(So for some reason I decided I needed to see all the Trek films even though I'm not really a TNG fan, strictly TOS and NuTrek. I watched First Contact the other day, and and they were all "today's April fourth, tomorrow's First Contact!" and stuff. My ears pricked up. Such good timing I have, ne? :) It's a bit ridiculous how loltastic I am finding this.)
I don't know if anyone's mentioned this yet, but it deserves its own post. . .
Current Music:

Magic Carpet Ride
Zachary Quinto ready to beg real THE PRIME GQMF 'Spock' Leonard Nimoy to return for second 'Star Trek'.
Zachary Quinto is more than a little bummed that Leonard Nimoy won't be returning to the "Star Trek" franchise.
The newest "Spock" told us that it took a personal plea from J.J. Abrams to get Nimoy out of retirement the first time - and Quinto admits that he thinks it would take a lot more for a repeat.
"I think I might have to ask him this time," the actor joked at the N.Y.C. premiere of "Breaking Upwards" at the IFC Film Center on Thursday night.
But the "Heroes" bad boy promises that he'll be on board when the next film happens.
"Every time J.J. calls I pick up in a heartbeat," he laughed. "I assure you that. And when it's to tell me to come to work I'll be there."
Source