My boyfriend
niztap27
is a theater major, and for his senior project he's been running a great series of radio plays called
Dr. Jonathan L. Wendt Esq. Presents!
Thursday, May 20 (today!) is the series finale, and we will be performing none other than
THE TROUBLE WITH TRIBBLES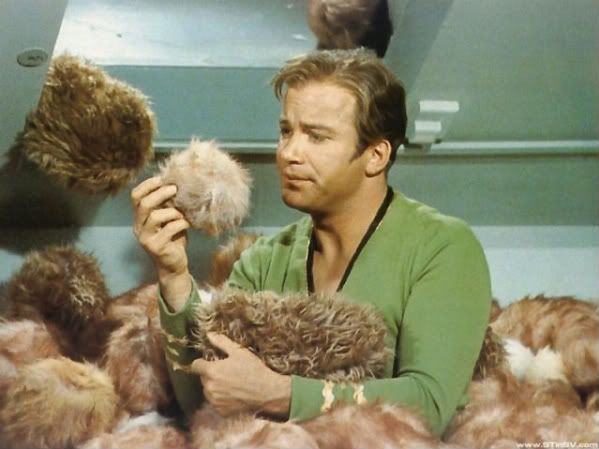 I was brought on board for this project as a supplemental actor and Star Trek Consultant. =P Jonathan and I have worked together to adapt the television script for radio, and along with the technical director, have prepared sound effects and music (much of which was obtained from this very community, so thanks!). We've got a great cast of voice actors to bring these characters to life over the airwaves. I will be playing the Klingons, Koloth and Korax, and Jonathan will be Cyrano Jones himself!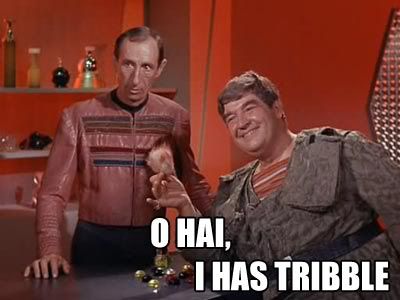 But you don't have to be near a radio to listen in -- all you have to do is have internet access! You can listen through the radio station's webstream, accessible by clicking
here
. The site offers a couple of ways to listen, but in my experience the best way is to use the iTunes link -- just click to download the .pls file and open it in iTunes.
The broadcast will be
today, Thursday, May 20 at 10 PM EST
, I hope some of you can listen in! If you can't listen at that time, a recording will be created, and I can post that here too if there's interest. ♥
ETA: To convert the time of broadcast to your timezone, you can use
this site
. Select the date and time, and put "USA - New York" as the first location. Then select your location, and voila! :)