June 23rd, 2010
OMG SO NOT OFFSIDES WHY DO THE REFS HAVE IT IN FOR THE US TEAM
WWWWWWOOOOOOOOO!
PLEASE TO BE BAKING/CRAFTING GOODIES TO
DISTRACT ME FROM WORLD CUP MADNESS
CELEBRATE!!!!!
(remember, double recap next week... any tutorials?)
brb
dying of heart attack
drinking scotch at 11 am
:D
edit:
verizonhorizon
found this image and I just HAD to post it:
kcmo_gqmf
group, affectionately known as the
USS Macchiato
. We're going to be at
TREK FEST
this weekend, and we'd like to know who else is coming! I know Trek Fest has been mentioned on the Monday Meetup posts, but with the event TWO DAYS AWAY, I'm hoping the mods will allow me to try a last-minute meetup shout-out to see how many GQMF's it takes to
terrorize
bring some excitement to a small town in Iowa. :D
I've been looking at the official Trek Fest schedule as it's been updated, and I think I've pinned down a good time/place to meet up that would be efficient and wouldn't cause us to miss too much of the fun.
Immediately following the Q&A session on Saturday with BAMF
Walter Koenig
, along with"Mirror-Mirror" actress
BarBara Luna
and
James Cawley
(whose jaw-dropping fan activities put any other Trekkie to shame), I propose that any interested ONTD_ST lovelies meet up in the main hotel lobby of the Riverside Hotel and Casino. It's a central location so you should be able to find it, it's where the Q&A session will be held, it's air-conditioned (!), and it'll be easy to find people once they get there.
After making First Contact with your fellow ONTD Trekkies, I propose that we all find a local lunch spot, either in the hotel/casino itself, or we can troll for local suggestions (Kirk-burgers, anyone?) and hit the town as a group.
Once we've feasted like a crew of victorious Klingons, we can either split up again and go our separate ways, or maybe we could go to the Red Barn where they're going to be screening Star Trek episodes until 5:00 PM. Another option would be to check out the stragglers at the Swap Meet. Or maybe we can try to find Walter himself and shower him with appreciative affection, ONTD_ST style. :D
So, if you're going to be at Trek Fest, and you're interested in meeting up with any of us, POST A COMMENT! Then PM me for details, including my contact information so that you can find me and the rest of the
Macchiato
crew amongst the masses of Trek fans swarming the town. We've already got a couple of people who are not
Macchiato
crew members who are planning to meet up with us at some point, but I'd like to really get a lot of folks together.
(MODS: I've been looking for a post like this but I haven't seen one. If I'm missing something, please gently smack me upside the head for being oblivious.)
So... anyone in?
See you at Trek Fest!
Hey all! Incoming subspace transmission from the
Current Mood:

excited
Actors Zachary Quinto and Penn Badgley arrive to the set of their new movie Margin Call together on June 23, 2010 in New York City.
(
The hair - it flows free and wild!
Collapse
)
ETA: HQ versions, courtesy of
roqi!
[
Source
]
Our darlingest KU shows up at the end and makes with the crankyface.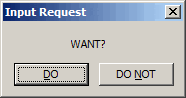 SAUCE
IMHO looks like it's gonna be a party. So excited you guys, for realsies