August 27th, 2010
NASA Asks Public for Final Shuttle Missions' Wakeup Songs
"
I have been voting about once a day and noticed this alarming state of affairs regarding the vote totals:
Countdown (by Rush) 176,011 Votes - 30.2%
Star Trek Theme Song (by Alexander Courage) 138,024 Votes - 23.7%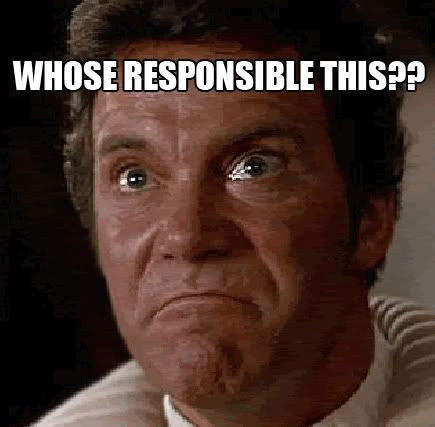 My fellow GQMFs, we cannot allow this to stand. It is clear that the Rush fans have formed some sort of Borg collective and are trying to take over the universe. It is up to us to stop them so...
PLEASE VOTE!!!
And spread the word!
An update from this post about "
Current Mood:

surprised

Current Music:

Michael Giacchino - Either Way, Someone's Going Down
FanExpo
this weekend. There'll be lots of fine GQMFs around, including William Shatner on Sunday!
The
Southern Ontario GQMFs
are having a meet up after the con ends on Saturday at 7 p.m. for dinner or dessert or drinks at the
Elephant & Castle
on King street near the con. This location is close enough to walk to, but far enough away that it shouldn't be completely full with people just coming out of the convention.
Feel free to make your way over there as soon as possible after the convention to join us for a late dinner, drinks, dessert or even just to chat. Even if you won't be going to FanExpo feel free to meet us around 7.
This is for any Canadian GQMFs who will be attending
Current Mood:

excited
It's that time of the week again: Friday!

So here is the weekly post where you GQMFs can post links to their own Star Trek-themed fan videos, art, fiction, crossover macros, and anything else that you feel best belongs right in here.

We recommend that you comment with a link to your journal/youtube/DeviantArt/etc, where we can all bust a gut laughing at your talent, as opposed to posting all the pictures/videos/etc in a single comment.

Punch pimp it!

Welcome back to Figures from Earth's History. Professor Pohl is back with more information about Gene Roddenberry.
Raising Star Trek from the Dead
Part 2 of my memories of Gene Roddenberry
Gene Roddenberry
When the studio announced that
Star Trek
had been canceled after its second year, I took the news philosophically. I had more or less stopped watching it, and
Gene Roddenberry
had already taken me to previews of a couple of other science-fiction shows he was developing. (None of them actually did much.)
(
Read more...
Collapse
)
(
source
)
(aka PARTY POST TOMORROW (Saturday) at 8PM GMT!)
Before we conclude our time here at Starfleet Academy, I would like to direct all cadets' attention to a distress signal we have received.
Over three weeks, Pakistan's floods have claimed nearly 1,600 lives, the national disaster management authority said Wednesday. They have affected more than 17 million people, leaving some 4 million homeless. An estimated 6 million people are in need of emergency shelter, of which just over 1 million have received tents or plastic tarps.
And thousands of people are still fleeing. (source)

Please visit
help_pakistan to find out how fandom is helping and what you can do. If you can't donate monetarily, perhaps you can auction off a fic, fanart, etc. But hey, you don't have to go very far to help -- we here at
ontd_startrek are offering the following:
Three (3) opportunities to decide the subject for a future Character Appreciation post. Minimum bid for each is $1. edit: the three highest bids will win, so you don't have to beat the highest bid -- just the fourth highest! I note this because some of you are probably looking at chesari 's incredibly generous bid and thinking "I can't beat that!" Well, you don't have to :)
One (1) ontd_startrek party post in your honor, on a date/time of your choosing. Minimum bid is $10.
If you have other ideas as to what we can auction, please let me know -- I'm a little tapped out creatively from academy week, so I'm open to ideas!
The winners will donate the winning bid directly to one of the aid organizations listed on
help_pakistan
and provide documentation to the mod team here. Please bid in the comments!
It's hard to believe that the end of the term is nearly upon us, but graduation is tomorrow! The ceremony will begin at 8PM GMT. Any additional course posts or extracurricular posts should be submitted before then.