I am shocked that no one has yet posted about their Shatnerian experiences at FanExpo this past weekend! Or other ST related shenanigans, I know some of you GQMFs were there!
Sadly I could not meet the Shat, as I was trapped behind my table in the Artist Alley all weekend but I DO have one Shatner-related present to get this ball rolling, may I present...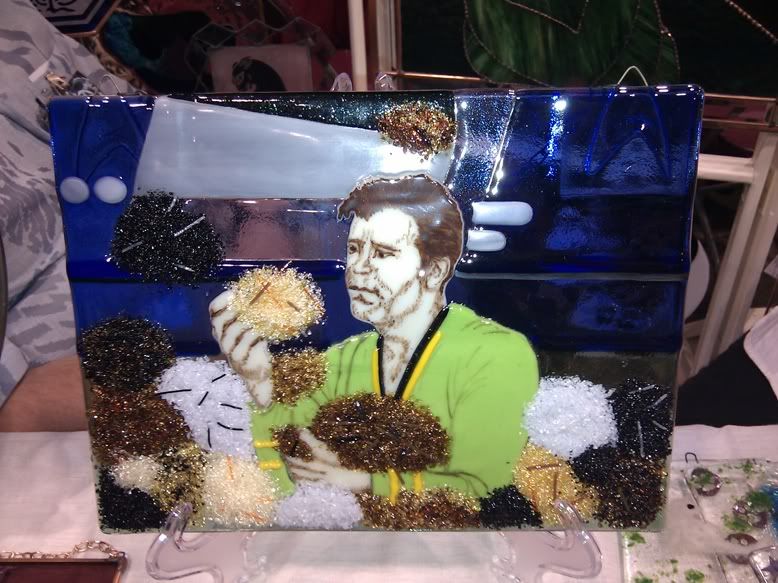 That's right - a "Trouble with Tribbles" stained glass portrait, courtesy of
Rubyeyes Kraftwerks
!
So let's make with the stories and pictures - DO IT DO IT DO IT!