February 1st, 2011
MEET-UP PLANNING

This is the weekly post where members can plan meetups for movies, conventions, and misc events.
Just specify the city/country you're in and link to a post in your personal journal where your neighbors can plan the meetup with you. or else check out the list of communities dedicated to these meet-ups ( under hereCollapse )


RECAP

For those of you who were able to document your meetups, please post your pics and recaps here, or better yet link to a post in your own LJ so that the comment pages here don't break the internet.

Last week, the fine folks of
kcmo_gqmf had a blast at the USS Macchiato's Holiday Party, featuring ice skating, some mishaps, lots of food, gift exchange, Le Wrath of Kahn and holiday cheerfulness.

Even if you didn't take any pictures, please feel free to recount the awesomeness of meeting with other GQMF's, any funny conversations or accidental meeting of other Star Trek geeks fans. lol

Do it!
teefury
has featured a shirt with Star Trek theme. It is available for 24h for $9 + shipping and it also features other sci-fi fandoms. Thought that someone might me interested.
(
Close-up behind the cut ...
Collapse
)
Again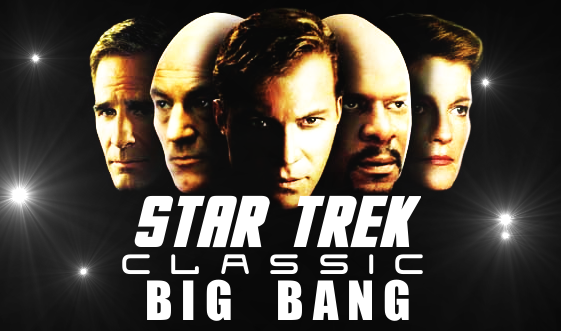 classictrekbb
classictrekbb
classictrekbb
Author and Artist sign-ups are now open!
Next week: Julian Bashir
Poll for two weeks out:
Who should be our appreciated characer for 15 Feb?
Macro says it all.