Hey guys! We're doing this again! We did it last year and cast people from this comm :o) If you can come, we'd love to see you there. Here is our press release: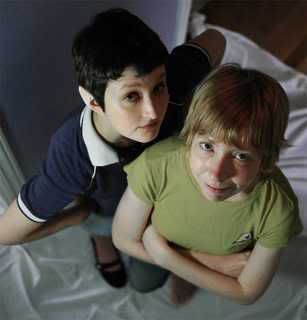 Star Trek Episode "This Side of Paradise" Launches at Blanche Lavizzo Park
Hello Earth Productions is proud to announce its second annual "Outdoor Star Trek" performance series. Performances will be Saturdays at 7pm and Sundays at 2pm in Dr. Blanche Lavizzo Park's amphitheater on the weekends of July 23-24, July 30-31, and August 6-7. The classic episode has the crew of the Enterprise landing on the distant colony, thought to be long deserted, only to find the colonists mysteriously alive and well. Joy DeLyria directs, and the show features Kris Hambrick as Captain James T. Kirk, Helen Parson as Mr. Spock, and live music arranged by Sean Robinson. The show is free and open to the public.
"This Side of Paradise" was written by D.C. Fontana and Nathan Butler, and was the twenty-fourth episode of the first season. It is highly regarded among fans, ranked as one of the top ten episodes of the series on Entertainment Weekly and IGN.com. When the crew of the Enterprise lands on Omicron Ceti Three, they expect to find no survivors. Instead, they find mysterious colonists, mind-altering space pollen, and the final threat to Vulcan logic: love. Thematically, the story explores the conflict between desire and duty and achieving personal pleasure versus social progress. The production aims to both appreciate the humor in the writing and respect the thought-provoking underlying messages. It interprets Star Trek not just as popular culture, but as a piece of art, with timeless concerns that take on timely nuances as American society moves into the future. In order to explore those nuances, the production employs everything from gender-blind casting to eclectic music choices, including but not limited to flute and banjo.
Hello Earth Productions produced the Star Trek episode "The Naked Time" during the summer of 2010. The company happily accepts donations during the performances, but there is no charge. It is recommended for spectators to bring cushions, as the amphitheater seating is concrete. You can learn more about their activities at
helloearthproductions.org
or on Twitter at /hello_earth.